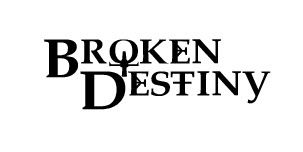 TEASER:
INT. LIBRARY
GILES and XANDER are looking through some books on a table, XANDER'S head is resting on the palm of his hand looking very bored.
XANDER: Gaah, this is so boring. Why are you making me do this Giles?
GILES looks up from his book.
GILES: I didn't. I was in here doing research and you came in and asked if you could help.
XANDER: And you let me?
GILES rolls his eyes at him.
GILES: You can go if you want.
XANDER: Nah, I don't have anything else to do.
GILES: Then stop this intolerant whining and get some work done.
XANDER straightens up and snaps his book shut.
XANDER: I don't really see the point in all of this, I mean we've found out everything we can about these demon's, what is more research going to do?
GILES: I'm not looking up information about the demon, but about the symbol that was on it that started to glow before it caused the demon to explode.
XANDER: What? Why didn't you tell me that? I thought we were looking up the demon.
He gets up and walks over to a stack and grabs a book.
XANDER: You know, this place kind of reminds me of the library at Sunnydale High. Only, you know without blackened and charcoaled walls, and a bunch more space and books.
GILES: Hm. I've never seemed to notice.
XANDER: Probably because you rarely leave your office.
GILES: I have lots important work to get through Xander, I don't have that much time.
XANDER: You can always ask for some help. You have [how many Watchers in this place?
GILES: I can handle it without them.
XANDER: Giles, you need a break, like a trip to Cancun type break.
GILES: It's not that simple Xander, things must get done.
XANDER: Then get someone to help you! You were never scared to ask for help with research before.
GILES: This is more than some research.
XANDER: They why not let the load off some?
GILES begins to raise his voice
GILES: Because there are some things I cannot share with just anyone! I don't know who I am able to trust anymore!
XANDER: What do you mean you don't know who you can trust?
GILES' voice goes back down.
GILES: For some time now, I have suspected that there is someone here who is leaking out information to enemy sources.
XANDER: So, we have a mole?
GILES: To put it bluntly, yes.
XANDER: Then at least let me or Faith help you.
GILES: I can't do that Xander.
XANDER: What? You can't trust us now?
GILES: I don't want you to get hurt.
XANDER: Um, I know this may shock you Giles, but we live in a world with vampires and our line of work doesn't exactly steer us away from them.
GILES: That's not what I meant.
XANDER: Then please, enlighten me as to how we could get hurt from knowing things.
GILES: There are people who that if they knew that you knew things would go to lengths to get it from you.
XANDER: Not like I haven't ever known a secret before. Remember Dawn and Glory?
GILES: This is different, we knew who was after the Key, and we don't know who is after this information.
XANDER: Giles, I'm a big boy, I think I should choose what I know and don't know.
GILES: I don't want to feel responsible for this Xander.
FAITH O/S: What's all the commotion kids?
GILES and XANDER turn to see FAITH walking in from the entrance.
GILES: Hello Faith.
FAITH: Hey. So what's goin on?
XANDER: Oh your just in time for Giles to treat you like a child.
FAITH: What?
XANDER: He won't let us help him because he thinks that if people knew we knew things they would hurt us.
GILES: I am just looking out for the safety of everyone.
FAITH: Hey, if Oxford wants to ease us on the responsibility then I'm cool with that
XANDER: But ?
FAITH: Hey, cut him some slack, if he wants to do this on his own then let him.
XANDER: Fine.
FAITH turns to GILES.
FAITH: I actually have something I wanna run by you.
GILES: Yes?
FAITH: I kinda need to leave. Like to the states kind of leave.
GILES: Where to?
FAITH: Boston.
GILES: To your old home?
FAITH: Gotta reap some oats. Er, whatever that saying is.
GILES: You mean ?
FAITH: I don't need to know.
XANDER: Hey, need some company?
FAITH: I think I'm good.
XANDER: C'mon, it'll be fun. Plus I don't have anything else to do.
FAITH: Fine, but you better not be one of those annoying road trip people.
XANDER: But I love the license plate game.
FAITH stares at him.
XANDER: Kidding.
She turns back to GILES.
FAITH: So, will it be okay?
GILES: I believe we can manage without you for a little while. I'll just have Kennedy take over some of your classes.
FAITH: Cool. Thanks.
GILES: Mmhm.
FAITH: Oh, and can you do me a favor while I'm gone?
GILES: Yes?
FAITH: Try and stay out of danger.
XANDER: I really don't think that will be a danger for him.
CUT TO:
INT. RESPECT SHORES PUB
A MAN is sitting at the bar with a pint in front of him, it is almost gone; the BARTENDER walks over to him.
BARTENDER: Fill you up?
MAN: Please.
BARTENDER: I haven't seen you around here, you new to the town?
MAN: Yes, I'm just stopping through.
BARTENDER: You have any friends here?
The MAN turns around and reveals himself to be ETHAN RAYNE.
ETHAN: I don't know if you'd call us friends, but there is someone I know, an old acquaintance.
CUT TO BLACK.
END TEASER.
-Theme Song-
"24"
by Jem
Starring:
ELIZA DUSHKU...............................FAITH
AMY ACKER.................................ILLYRIA
NICHOLAS BRENDON...........XANDER HARRIS
TINA MAJORINO..................PETRA TAYLIN
CALLUM BLUE..................THOMAS GREGOR
And ANTHONY STEWART HEAD as RUPERT GILES
Guest Starring:
ALONA TAL???..AMY SADLER
And JASON DOHRING as SHAWN GRIFFS
Also:
SHELLY COLE?.?..??..TIFFANY
BROOKE NEVIN???...?..ALEXIS
LORETTA DEVINE?...?..SHAMAN
Created by:
Joseph Sessumes
And Alexander Brown
Written by:
Joseph Sessumes
Edited by:
Alexander Brown
A Sacred Circle Production.
Based on:
Buffy the Vampire Slayer and Angel (c) Joss Whedon, 20th Century Fox and Mutant Enemy
And Raven and Sorceress of Crimson Falls (c) Alexander Brown, Travis Truant-Simpson, Sacred Circle Productions and Digilee Int. No money is being made off this project.