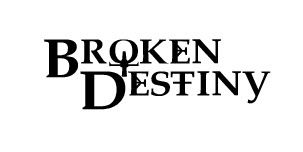 TEASER:
INT. AIRPORT
FAITH is walking through a crowded airport, no bags or luggage, just walking. She gets to the terminal she is looking for a sits down in a seat.
FADE INTO:
A little later that day, FAITH is in the same spot but with a magazine on her lap, she is looking increasingly bored. Her eyes start to close when someone walks up to her.
WOMAN O/S: Hey Faith.
FAITH opens up her eyes and see's CARMEN WHITE-RAYNE standing in front of her with a small luggage bag in hand.
FAITH: Your flight was delayed by like an hour.
CARMEN: Really? I didn't notice.
FAITH: Haha. So, besides that, was the flight okay?
CARMEN: Yeah, but then there was this crying baby on the plane. I mean if you are going to be flying in a tight space around tons of people you should have the common decency to just leave them at home. I did.
FAITH: So? annoying?
CARMEN: Yeah.
FAITH: Sorry we couldn't fly you out on the Council's Jet, but since Germany it's never been the same.
CARMEN: Nazi syndrome?
FAITH: Something like that.
They start to walk away from the terminal.
CARMEN: Speaking of Nazi's, you know what I had to go through to get my shotgun here? Customs was a bitch. I mean come on, it wasn't even going to go on the plane, how big of a threat could it cause?
FAITH: You do have a permit for it, right?
CARMEN: That's beside the point. Stupid post nine-eleven paranoia.
FAITH: You really have Canadian-ized yourself.
CARMEN: And I take full pride in it.
They get to the ?Baggage Claim' area.
FAITH: I was kind of surprised when you called and said you were coming out here. And even more surprised when it was just you, I would of thought Leora would of came with.
CARMEN tries to ignore FAITH's comment
CARMEN: No one better of taken my bag or I'll be pissed.
FAITH: Ok, so I guess that's not really a topic you want to talk about.
CARMEN: Seriously, where is my bag?!
FAITH: I'm guessing it's really bad whatever it is if it's got you ignoring it this bad.
CARMEN lets out a sigh and opens up her bag and pulls out a red orb and turns towards FAITH with a look of immense grief.
CARMEN: There's something I have to tell you.
END TEASER
ROLL CREDITS
-Theme Song-
"24"
by Jem
Starring:
ELIZA DUSHKU...............................FAITH
AMY ACKER.................................ILLYRIA
NICHOLAS BRENDON...........XANDER HARRIS
TINA MAJORINO..................PETRA TAYLIN
CALLUM BLUE..................THOMAS GREGOR
And ANTHONY STEWART HEAD as RUPERT GILES
Special Guest Starring:
CHRISTINA SILVERGIETER as CARMEN WHITE-RAYNE
With:
JULIET LANDAU...........?...........DRUSILLA
JULIAN MCMAHON..........................DROM
Created by:
Joseph Sessumes
And Alexander Brown
Written by:
Joseph Sessumes
Additional Scene by:
Alexander Brown
Edited by:
Joseph Sessumes
A Sacred Circle Production.
Based on:
Buffy the Vampire Slayer and Angel (c) Joss Whedon, 20th Century Fox and Mutant Enemy
And Raven and Sorceress of Crimson Falls (c) Alexander Brown, Travis Truant-Simpson, Sacred Circle Productions and Digilee Int. No money is being made off this project.