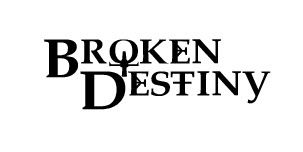 TEASER:
Open up on FAITH running threw a cemetery at a very fast speed. She is hunting a VAMPIRE that got loose. She finally catches up with him and tackles him to the ground. She gets on top of him and punches him in the face twice.
FAITH: Now. Are you going to tell me what I want to know or am I going to have to leave you tied up naked for the sun to come and get you?
VAMP: Go to hell.
FAITH takes out her stake and jabs it left to his heart, intentionally missing.
FAITH: Not the answer I was looking for.
FAITH digs the stake in a bit deeper. The VAMP lets out a howl of pain.
VAMP: I already told you. I've only heard of this Drusilla chick. Nothing else.
FAITH: See that's hard for me to believe. A high rolling vampire like that rolls into town, and you don't know where I can find her?
VAMP: I was just made. I only heard some other vampires talking about her. Honest.
FAITH: Well then tell me what you heard.
VAMP: All I heard was something about slayers and demons.
FAITH: That's all?
VAMP: I didn't have time to hear anything else, they left in a hurry.
FAITH: Do you know where?
VAMP: No.
FAITH: [cocks her fist, ready to punch] Do you know where?
VAMP: [flinches] No. No. I swear no.
FAITH: [sighs] This is useless.
FAITH takes out the stake and jabs it right into the VAMP's heart. He dusts. She gets up from the ground and pats the dust off of her.
FAITH: I need answers.
CUT TO:
INT. CAVE
DRUSILLA is sitting in a chair playing with her dolls.
DRUSILLA: Like little ant's they are. Running around looking for shelter.
She lets out a giggle.
DRUSILLA: Drip drop, watch out for the water little ones.
Again she giggles and then picks up one of her dolls.
DRUSILLA: Just like the slayer you are Ms Jessica, wanting to help and protect. It's meddlesome.
She stands up in anger.
DRUSILLA: Mummy won't tolerate heroism!
She throws the doll against the wall and DROM walks in the room.
DROM: Did you just have an argument with the doll?
DRUSILLA turns around and a big grin fills her face.
DRUSILLA: She'll be on her way soon.
DROM: The doll?
DRUSILLA: No, no, silly Mr. Grape. The slayer's going to come over for a tea party.
DROM: The slayer huh?
DRUSILLA: It's going to be grand. I'm going to whisper secrets in her ear.
DROM: Now don't go and give away too much, we wouldn't want to ruin the surprise for her now would we?
DRUSILLA: Don't worry, she'll nibble but I won't snag.
DROM: There's my girl.
DRUSILLA smiles and goes back to her dolls while DROM walks out of the cave with a smile of his own.
END TEASER
Roll Credits.
-Theme Song-
"24"
by Jem
Starring:
ELIZA DUSHKU...............................FAITH
AMY ACKER.................................ILLYRIA
NICHOLAS BRENDON...........XANDER HARRIS
TINA MAJORINO..................PETRA TAYLIN
CALLUM BLUE..................THOMAS GREGOR
And ANTHONY STEWART HEAD as RUPERT GILES
Special Guest Starring:
DAVID BOREANAZ as ANGEL
CHARISMA CARPENTER as CORDELIA CHASE
ALEXIS DENISOF as WESLEY WYNDAM-PRYCE
J. AUGUST RICHARDS as CHARLES GUNN
With:
JULIET LANDAU..........................DRUSILLA
IYARI LIMON..............................KENNEDY
JULIAN MCMAHON...........................DROM
Created by:
Joseph Sessumes
And Alexander Brown
Written by:
Joseph Sessumes
Edited by:
Alexander Brown
A Sacred Circle Production.
Based on:
Buffy the Vampire Slayer and Angel (c) Joss Whedon, 20th Century Fox and Mutant Enemy
And Raven and Sorceress of Crimson Falls (c) Alexander Brown, Travis Truant-Simpson, Sacred Circle Productions and Digilee Int. No money is being made off this project.