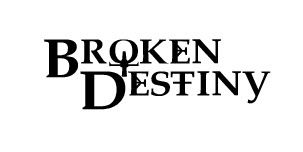 TEASER:
Open up on XANDER sitting at a table for two with an attractive brown haired hazel eyed woman, her name in DIANE. It's not that fancy of a restaurant, but nice enough for a date. It is Italian themed with a candle in a red glass jar in the middle of the table. Both XANDER and DIANE have their plates in front of them. DIANE is talking.
DIANE: You know it's hard to find an Italian place that serves a decent fettuccini anything. The sauce is usually so... thick and crusty.
XANDER: Mmmm, makes me want more.
DIANE: I'm sorry, I just ramble sometimes when I get nervous.
XANDER: [chuckles] So the tables turn.
DIANE: What do you mean?
XANDER: Well, it's usually me that does the rambling. I guess Africa helped me grow. It's kind of inspiring.
DIANE: [surprised] You've been to Africa?
XANDER: [nods] For about a year.
DIANE: What was it like?
XANDER: I'll tell you right now, NOTHING like the brochure.
DIANE: [eyes widen] It's worse?
XANDER: What? Oh. No, it's very nice. I meant the brochures make it sound like some abysmal wasteland. It's actually very nice, and so are the people.
DIANE: Maybe I'll plan a vacation there.
XANDER: Ghana is very nice in the winter.
DIANE: I'll be sure to remember that.
They take bites of their food and there is a silence for about a minute.
DIANE: So your originally from Sunnydale, California right? [Xander nods] I'm originally from New York City. I couldn't even imagine if my hometown got swallowed by an earthquake.
XANDER: Well every time I see a pothole I get all nostalgic.
DIANE laughs and puts her hand on his and looks from his hand to his eye, their eyes meet.
DIANE: Your a very funny guy. I love humor in a man. I bet you have girls chasing after you all the time.
*Flash* to the clip from "Bothered, Bewitched and Bewildered" where Xander is laying on the floor and all of the girls are going after him.
Cut back to the restaurant.
XANDER: Just once. So I'm guessing by your taste in men, that your last boyfriend wasn't too humorous.
DIANE: No, he just liked to sit around and do nothing, his idea of a good time was playing video games all day and ordering in to eat. Me, I like to get out, even if it's just to walk around and hold hands.
XANDER: That's my idea of a good date: cheap and romantic.
DIANE giggles at his comment.
DIANE: So... if you don't mind me asking, how did you and your last girlfriend breakup?
XANDER looks at her for a moment as if contemplating his answer. The DIANE looks back at him with a bit of intensity.
XANDER: [his face grows, sadden, but not too noticeably] We, uhh, had an abrupt falling out.
DIANE: What was she like?
XANDER half smiles and it goes into a montage sequence.
CUT TO:
ANYA dropping her night gown in front of XANDER in his basement.
FADE TO: ANYA in her bunny suit.
FADE TO: ANYA comforting XANDER on his bed in his basement
FADE TO: ANYA behind the cash register at the Magic Box taking money from a person
FADE TO: XANDER holding the engagement ring in front of ANYA, and her slapping him
FADE TO: ANYA doing the dance of Capitalistic Supiority
FADE TO: ANYA dancing in her underwear with XANDER.
FADE TO: ANYA sadly walking down the isle by herself in her wedding dress.
FADE TO: ANYA as a Vengeance demon.
FADE TO: ANYA and XANDER in Buffy's basement on the bed
FADE TO: ANYA sleeping at the table in the night before the apocalypse
Slowly fade back to XANDER sitting at the table with DIANE.
XANDER: [He pauses slightly after each word] She was...uhh...interesting. [fully smiling now]
END TEASER
Roll Credits
Theme Song -
"24"
by Jem
Starring:
ELIZA DUSHKU...............................FAITH
AMY ACKER.................................ILLYRIA
NICHOLAS BRENDON...........XANDER HARRIS
TINA MAJORINO..................PETRA TAYLIN
CALLUM BLUE..................THOMAS GREGOR
And ANTHONY STEWART HEAD as RUPERT GILES
Special Guest Starring:
EMMA CAULFIELD as ANYA JENKINS
and ALYSON HANNIGAN as WILLOW ROSENBERG
With:
ELLEN MUTH................................DIANE
ANDY UMBERGER....................D'HOFFRYN
Created by:
Joseph Sessumes
And Alexander Brown
Written by:
Joseph Sessumes
Edited by:
Alexander Brown
A Sacred Circle Production.
Based on:
Buffy the Vampire Slayer and Angel (c) Joss Whedon, 20th Century Fox and Mutant Enemy
And Raven and Sorceress of Crimson Falls (c) Alexander Brown, Travis Truant-Simpson, Sacred Circle Productions and Digilee Int. No money is being made off this project.