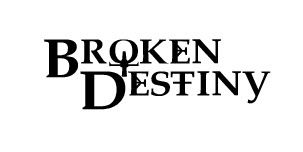 Broken Destiny is written so that people don't have to read 'Raven' to understand what is going on. If and when there is something that comes up that was explained in either 'Raven' or 'Sorceress of Crimson Falls' then there will be a 'Previously on' explaining what is needed to know. This way it doesn't discourage new comers into thing that they HAVE to read 'Raven' or "SoCF' in order to read this
Also, I posted the recap separately in this post so that if you wanted to just skip it you could (and also because it is pretty lengthy) The actual episode starts in the next post.
Here it is, the Second Spin-off of RAVEN: Broken Destiny.
SERIES PREMIERE
Episode 1.01 "Guidance"
GILES V/O: Previously on Buffy the Vampire Slayer...
FAITH V/O: Previously on Angel...
ILLYRIA V/O Previously on Raven...
Cut to: FAITH stabbing ALLAN in an alleyway of Sunnydale in "Bad Girls"
BUFFY: Faith! No!
FAITH backs away into the wall of the alleyway, blood on her hands.
FAITH: I? I didn't know.
Cut to: FAITH and BUFFY in FAITH's run down apartment.
BUFFY: Faith, you don't get it! You killed a man!
FAITH: No, you don't get it. I don't care!
FAITH turns around and walks further in the room.
Cut to FAITH and THE MAYOR at THE MAYOR's office in "Graduation Day Part 1".
MAYOR: The Ascension isn't just my day-
Cut to THE MAYOR and the school blowing up. Flash of BUFFY stabbing FAITH with FAITH's knife.
MAYOR V/O:- It's your day too-
Cut to: FAITH in her coma in the hospital, badly beaten up.
MAYOR V/O: Your day to blossom, to show the world what a powerful girl you are.
Cut to: FAITH waking up from her coma in "This Year's Girl".
Cut to: FAITH and BUFFY fighting in BUFFY's living room.
Cut to: FAITH leaving Sunnydale in the moving truck in "Who Are You?"
Cut to FAITH shooting a crossbow bolt at Angel in "Five by Five".
FAITH V/O: So who do you want me to kill?
Cut to FAITH shooting ANGEL in his office.
LINDSEY V/O: Please understand that we would never advocate the killing of another human being. - His name is Angel. - He's somewhat of a private..
FAITH V/O: No problem.
Cut to FAITH torturing WESLEY in an apartment, holding a bottle of hairspray and a lighter to it, causing flames when she pushes down on the spray bottle top.
FAITH V/O: I feel that it is kind of my duty to tell you that if you'd been a better Watcher, I might have been a more positive role model!
Cut to FAITH and ANGEL falling out of the apartment onto the soaking wet ground.
Cut to: FAITH fighting ANGEL.
FAITH: You don't know what bad is. I'm bad. I'm bad.
Cut to: FAITH crying, hitting ANGEL with no control.
FAITH: Angel please, just do it. Just do it. Just kill me. Just kill me.
ANGEL hugs FAITH.
ANGEL: Shh. It's all right. It's okay. I'm here. I'm right here. Shh.
Cut to:
Jail bars closing in FAITH's cell in "Sanctuary".
FAITH V/O: I have a confession to make.
Cut to: FAITH kicking the glass down in while WESLEY is visiting her in jail in "Salvage".
FAITH V/O: We have to save Angel.
Cut to: FAITH and WILLOW leaving in "Orpheus".
Cut to: FAITH on top of vamped out Spike in "Dirty Girls". Buffy pulls FAITH off of Spike.
FAITH Voiceover: Ok, catching up.
Cut to: FAITH and Wood in bed in the Summer's house.
WOOD Voiceover: I'm Robin Wood. The principal at Sunnydale High.
FAITH Voiceover: FAITH.
Cut to: "Chosen" WOOD wounded on the school bus outside of Sunnydale. Faith holds his hand, almost in tears. WOOD closes his eyes. FAITH gets worried and squeezes his hand. Wood's eyes open.
WOOD: Surprise.
Cut to: Interior of church. FAITH, dressed in a white wedding dress, stands beside WOOD in a tuxedo. The priest stands beside the two of them, reading from his book.
PRIEST: I know announce you husband and wife. You may now kiss the bride.
WOOD moves in and kisses FAITH.
Angle: The seats of the small chapel are filled by slayers from the watcher's council. The front row is filled by BUFFY, XANDER, DAWN, GILES, WILLOW and KENNEDY, all dressed formally. No one but WOOD and FAITH are up front.
Close up on FAITH's smiling face.
WOOD V/O: It's the perfect dream.
FAITH: (Cries.) Robin! Don't die on me now!
WOOD: I love you.
He stops moving and his eyes stay open, pupils not moving. Faith grabs a lamp and smashes it into the wall. She then starts punching the wall and destroying furniture. She sees the bite marks on his neck and blood on his lips. She know what must be done. She takes a stake.
FAITH: (Crying) I love you.(She shoves the stake into his heart, he turns to dust. She falls back and picks up the phone.) Hello? Giles? Wood, he's dead! (She burst into tears again.) Vampire got him. He was about to turn. I think I'll go to England with you after all.
Cut to:
WESLEY (V.O.): It's called Illyria, a great monarch and warrior of the demon age.
Flash to:
ANGEL: (stands up straight, surprised) Illyria, she's self-destructing. She's a time bomb.
Flash to:
ILLYRIA: (gasping) I possess so much grace, more grace than this bag of sticks could express. I was the immaculate embodiment of rule. (a glowing blue fracture appears in ILLYRIA's cheek; her body starts cracking apart, shooting out blue light everywhere)I blame this on the weakness of your species.
WESLEY: Fair enough. (aims the weapon at ILLYRIA, pulling the trigger)
The weapon shoots out a beam of light, hitting ILLYRIA in her stomach. It draws the blue light energy from her into the weapon. WESLEY continues using the weapon on ILLYRIA until all the fractures in her body re-seal themselves. When he turns off the weapon, ILLYRIA collapses to the floor, convulsing for a moment.
Cut to:
ILLYRIA waves her hand; the time stopping waves are emitted and SAFFIRE, IVORY and NELENA freeze. RAYNE gasps and gets out of the way. ILLYRIA falls down. Carmen puts her sword down and kneels down beside her. KATANA and RAYNE move slowly to the back of the room, watching the frozen people in the room. ILLYRIA looks up to CARMEN.
CARMEN: I thought you couldn't do that anymore.
ILLYRIA: It appears I can. At great cost.
CARMEN helps ILLYRIA get up.
END RECAPS