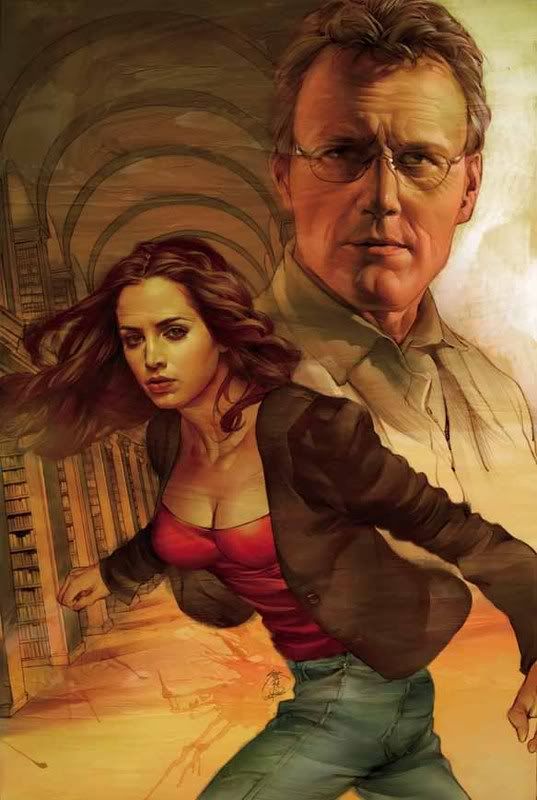 BUFFY THE VAMPIRE SLAYER #24
Written by Jim Krueger, penciled by Cliff Richards, inked by Andy Owens, colored by Michelle Madsen, covers by Jo Chen and Georges Jeanty.
Faith. Giles. Let's catch up!
In a one-shot issue, Krueger fleshes out the go-to girl for dirty deeds, Faith, and her new partner, Giles. After her last thankless escapade, where she put a stop to Buffy-hunting Slayer and kindred spirit Lady Gigi, Faith decided that though she's determined to be finished with bloodshed, she's not ready to leave misguided Slayers (like Gigi) with nowhere to turn. Fast-forward to the present . . . bloodshed still abounds, and the Faith-and-Giles team is still finding out what it really means to help those chosen to slay . . .
40 pages, $2.99, in stores on April 1.
Also, look at the cover of BUFFY THE VAMPIRE SLAYER OMNIBUS VOLUME 7