Tara's been shot by Warren.
But if you take a look at the caps, this is definetely a magic bullet Warren used:
This cap shows that the bullet did pretty much a straight line from the glass to Tara's body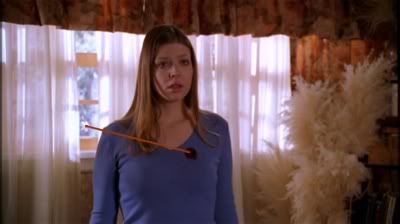 The only solution would be that the shooter is somewhere on the same line
Or if you take a look at this cap, you can see the garden is way below the bedroom
Where Warren was, it was impossible he could shoot Tara
Unless she was at one inch of the window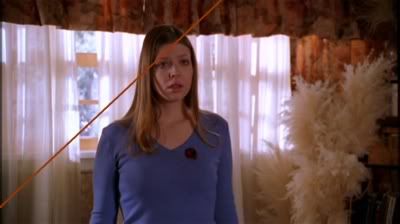 And even in that case Tara's wound should be way above the window hole or it is not.
The other reason that makes Warren's bullet a magic one is fact that Willow should have been shot too.
As I said before, the bullet was on a straight line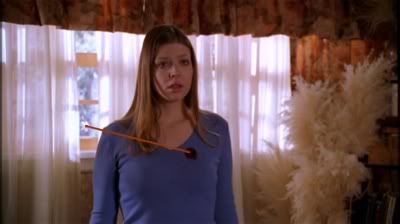 And we know the bullet went out of Tara's body since Willow's been splattered of her blood.
Considering Willow is standing in front of Tara, she should have been touched.
My point being if Warren used a magic bullet, Willow should have been able to brought Tara back!!