I've posted this at Buffyworld, but since we have new members here, I'd love to have you laugh my my four parts story. It has relationship issues, heartbreak, and
slash
.
Part 1:
How Xangelus started: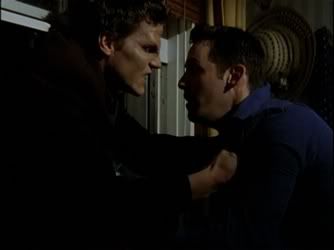 Angelus: I'm gonna make you scream with painful pleasure!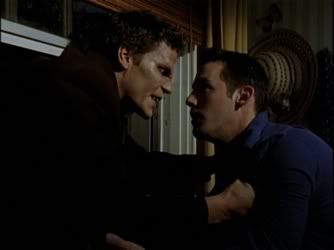 Xander: What are you waiting for then?
Angelus: I'm gonna take you right here!
Cordelia: What the ...?
Xander: Uh... Cordelia is watching.
Angelus: No!
Xander: *whimpers* vampires are rough.
Angelus: Now we're alone. Give us a kiss, sweet.