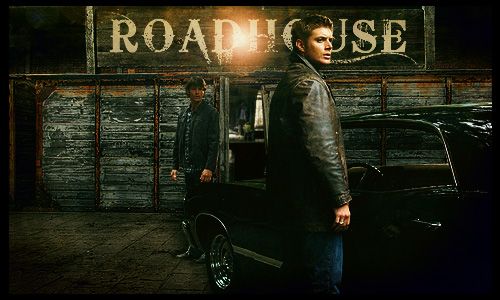 Some might remembered I brought up the subject of a new transcript site back in.. uh... january/february. Well, after months of work, hair pulling, computer kicking and many many other things - the site has finally opened!
Here you will find transcripts of
Drive
,
Gilmore Girls
,
Tru Calling
,
Veronica Mars
and our big gun -
Supernatural
. Right now the site has just opened so not all shows has scripts and those who have, there are holes in the seasons so to speak, but considering how many seasons every show has, it's bound to take some time. Just think of all the goodies that is yet to come!
This site is the first online that will house ALL episodes of Supernatural and correct transcripts of the shows. Its aim is to bring you guys what you need and become a resource you'll love.
So come on over to the
ROADHOUSE
, order a beer and sit down by the bar and have a read - I know you want to!
(p.s mods - hope you don't mind this post, wanted to get the word out to everyone.. delete if you want)