It's not the Buffy # 7 preview yet but this should hold us till that's released.
Preview pages for the Buffy FCBD Issue.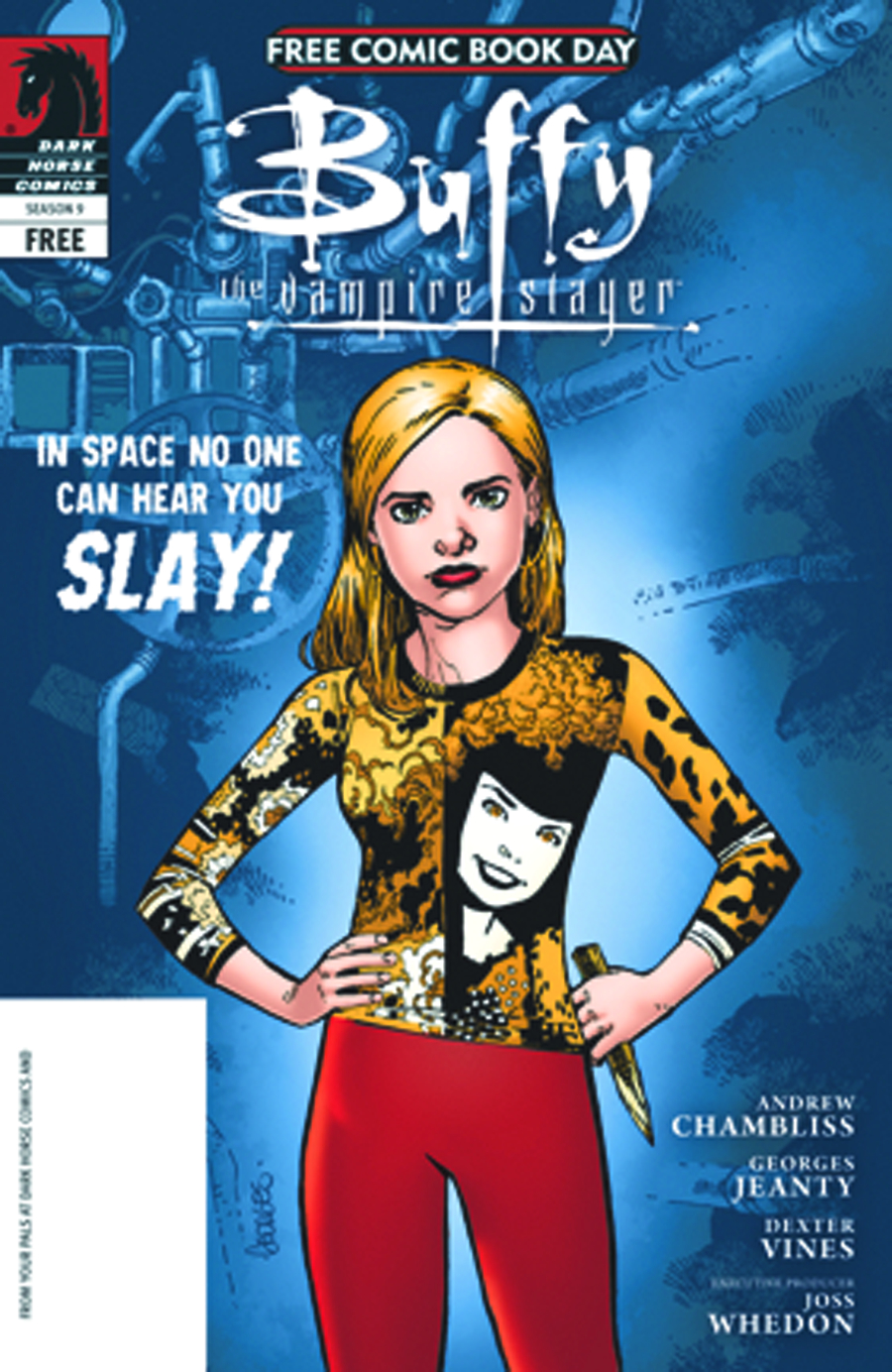 Publisher: DARK HORSE

(W) Andrew Chambliss, Felicia Day (A) Jonathan Case, Dexter Vines (CA) Georges Jeanty & Various

(W) Andrew Chambliss, Felicia Day
(A) Georges Jeanty, Jonathan Case, Dexter Vines

Buffy has never needed a vacation so badly as she does now - with the world overrun with zompires and other fallout from Season 8. Luckily, Spike has got the perfect solution: a "spacecation"!

Having lost their regular real-life meeting place, the Guildies are having a little trouble finding a new location they can all agree on. A little in-game battle becomes the deciding factor, and the circle follows the decree of the winner: the beach?!

There's a download link for the preview page's pdf at the site in the above link.
They're definitely aping Alien in the opening pages.That first panel is directly lifed from Alien as well as the bug silhouette looking like the xenomorph.
Looks like we've got a zompire space bug.